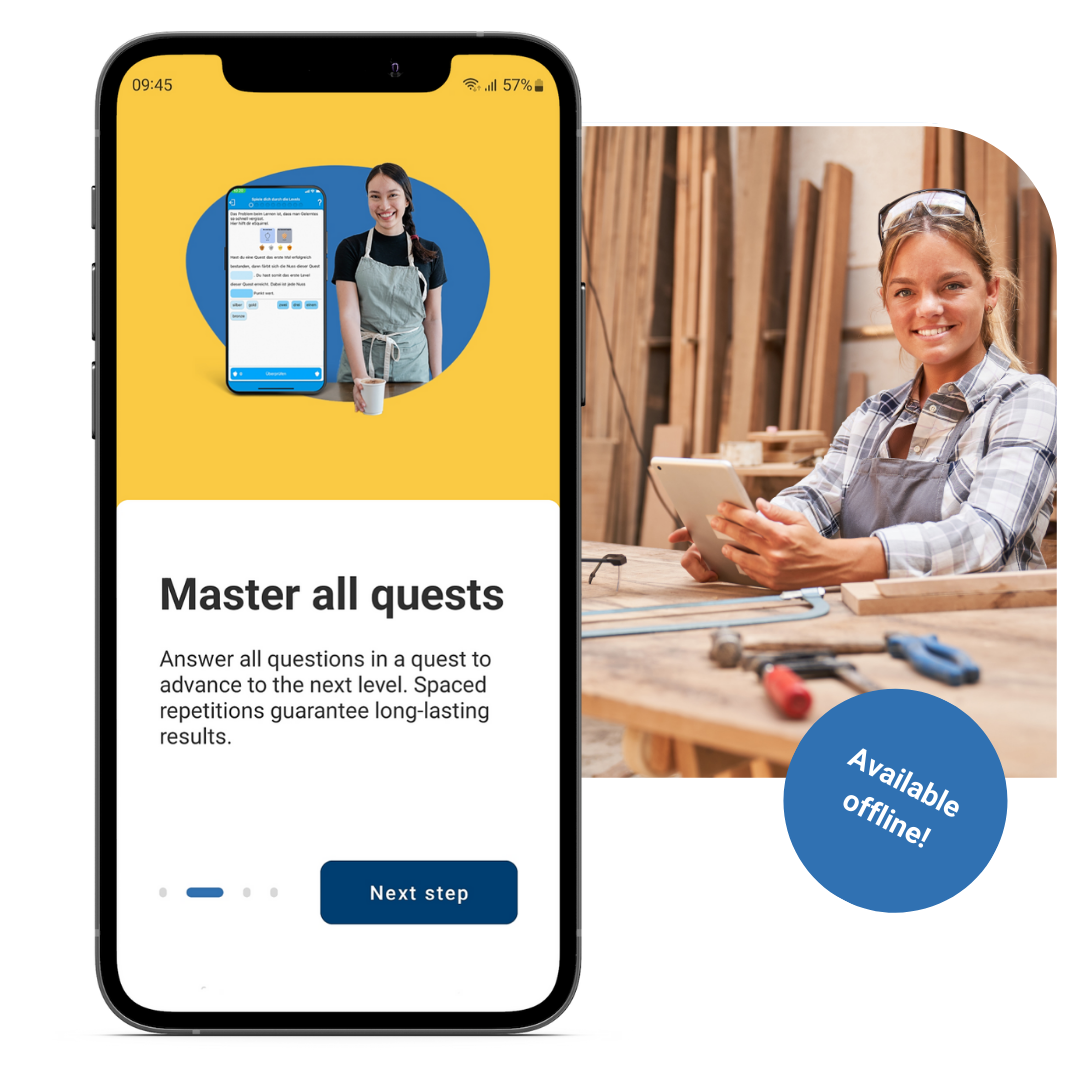 Training platform and app for your onboarding
Use the eSquirrel business training platform and app for onboarding or professional development.
Our platform including the use of the eSquirrel business app for onboarding and training your staff is one of the most modern and advanced training platforms on the market. Benefit from our highly personalized offer and provide your employees with a superior onboarding experience. eSquirrel business is a proven concept based on pedagogical principles. The app is also great for practice-based professions.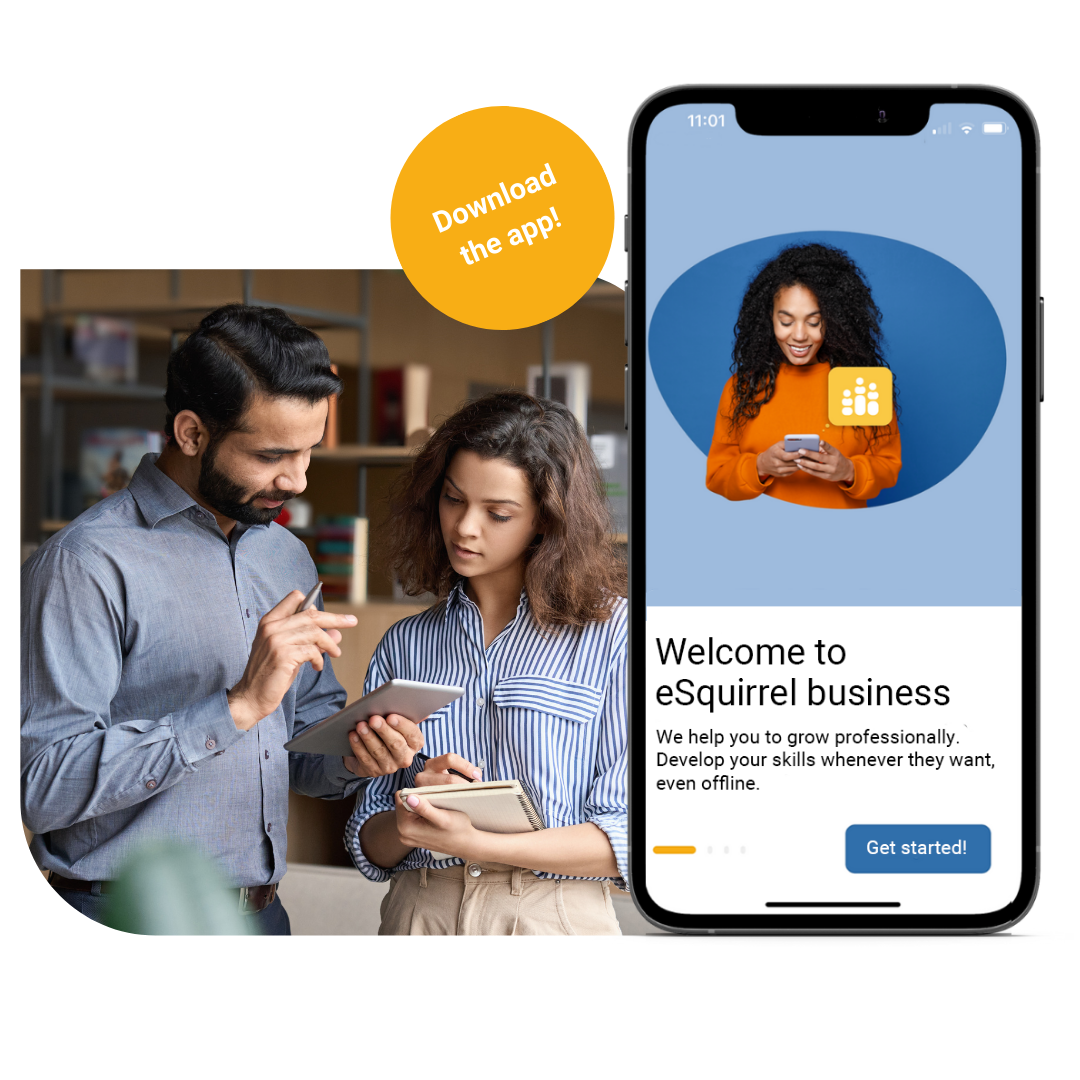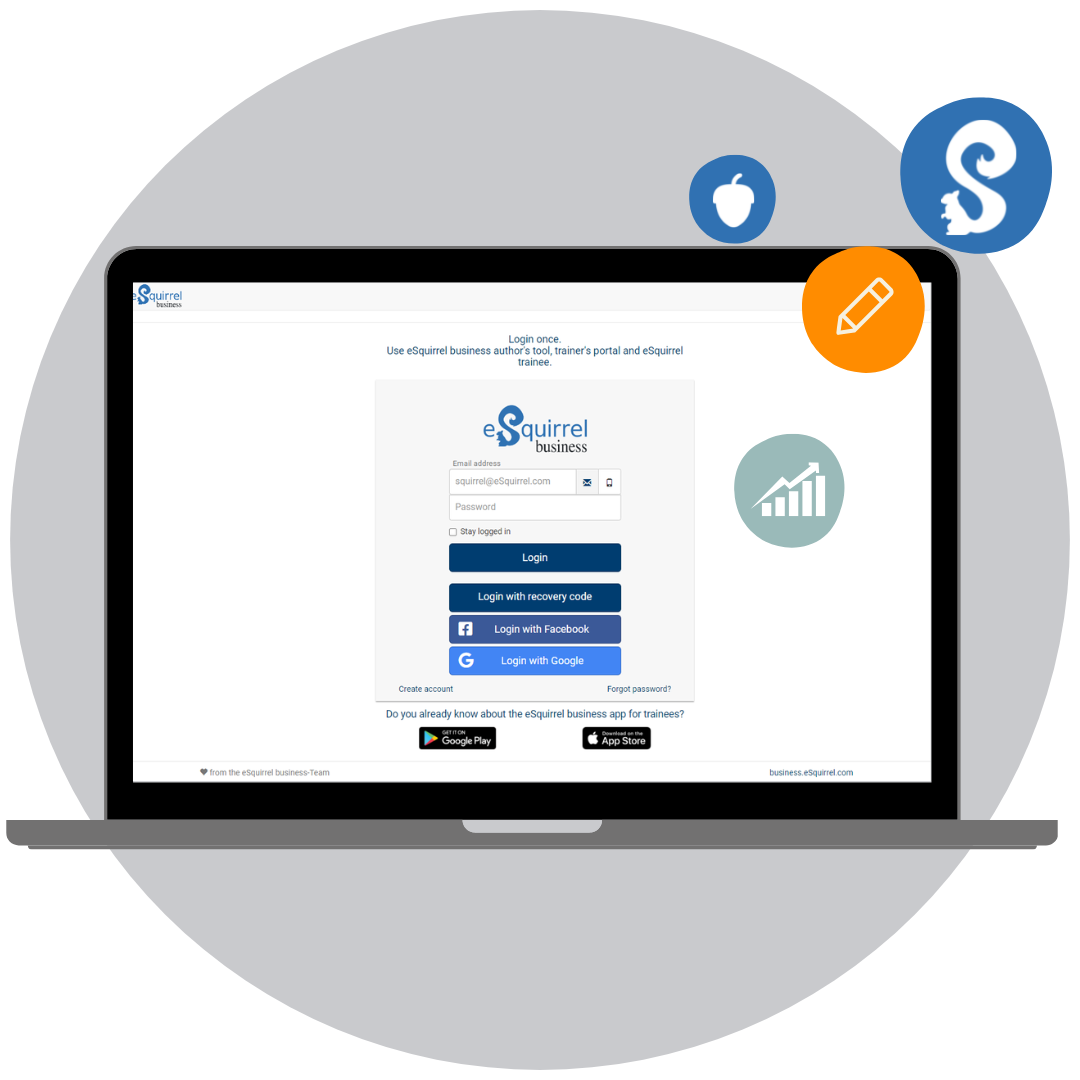 Your self-created courses are not public and are only visible to people you invite. In addition, you can access other paid course materials. You can create your own courses via our training plattform and use all the features of eSquirrel business. You also have the option to have us create your own course for you - see pricing packages.
Try eSquirrel business for your onboarding or training right now for free. Just register and get started!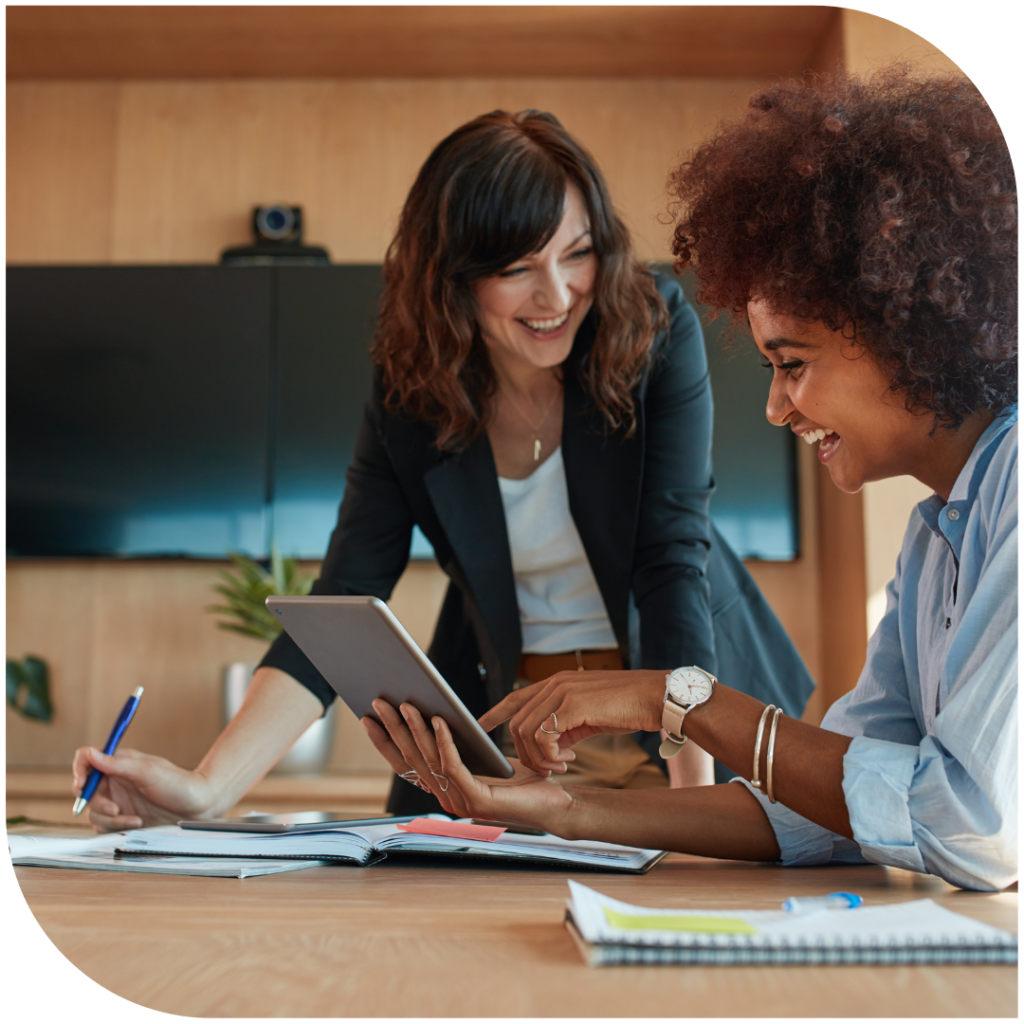 Webinars and Trainings
Experience the world of eSquirrel business in a personal webinar. Get a behind-the-scenes look at our eSquirrel business training platform and app, and see how onboarding and training can be digitally fun in a live demonstration.
Stay up to date:
eSquirrel business Newsletter
Subscribe to our newsletter and don't miss the exciting news and important info about eSquirrel business..