For years, the labor shortage in Austria's healthcare sector has been increasing. Many other European countries are also affected. But what are the causes of the labor shortage and what could be possible solutions?
The labor shortage in Austria affects many areas, including the healthcare sector. Yet the situation in Austria is not an isolated case in Europe, many other countries are also affected. An obvious example is Germany, where it is estimated that 1.8 million positions will not be filled in the next 13 years. By 2035, more than 30% of positions could remain unfilled.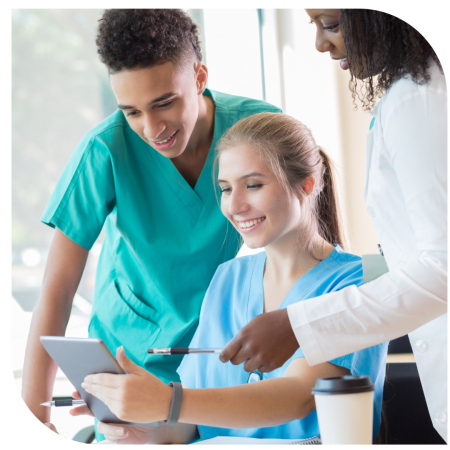 Labor shortage - the background to the current situation
It is becoming increasingly common that vacancies in the health sector cannot be filled. The COVID 19 pandemic has significantly worsened the situation in recent years. The mental and physical strain on staff has risen sharply. As a result, many nurses in particular have changed their profession. The second big problem in Austria's health system is the wave of pensions that will hit us next decade.
According to Michael Binder, medical director of the Vienna Health Association,about 8,000 of the current 30,000 employees will retire by 2030. The health associations of the federal states are trying to counteract the current and future labor shortage of specialists with various measures. For example, they are investing more in the training of nurses and young doctors. 
Possible solutions
According to various statistics and surveys, a good salary and a reduction in mental and physical stress are the three most important factors in attracting new specialists. This is the result of surveys with the group of people who are interested in nursing, the unemployed and graduates who have graduated from school 3 years ago.
An important approach to solving Austria's labor shortage is the application of new technologies that can facilitate enrollment, training, continuing education and everyday work. Intelligent technologies can also improve the quality of care, the monitoring of health data and patient safety.
In addition, working conditions must be improved in order to counteract Austria's labor shortage. A higher salary is the most important point and thus requires higher investments by the countries. Mental and physical stress must also be reduced, but this should be done by increasing the number of employees in the healthcare sector. Furthermore, additional resources could be made available to staff to reduce the burden.
Stay up to date:
eSquirrel business Newsletter
Subscribe to our newsletter and don't miss the exciting news and important info about eSquirrel business..