The perfect
Onboarding

and

training tool

in the healthcare sector
 — with a blended learning concept
Integrate mobile training on your smartphone into your onboarding or training with eSquirrel business.
Complement your courses or hands-on training with our app and create the ultimate blended learning environment. Our pedagogical approach consists of 8 different question types to test learners at different levels. Time-delayed repetitions ensure knowledge is retained for the long term.
All your benefits at a glance
For a well-trained team of physicians, nurses and nursing assistants, comprehensive onboarding, i.e. efficient training, is essential. We developed eSquirrel business to help you save resources and ensure that the knowledge acquired is retained through constant repetition. This allows you to teach your staff on-site and digitally, which is called blended learning.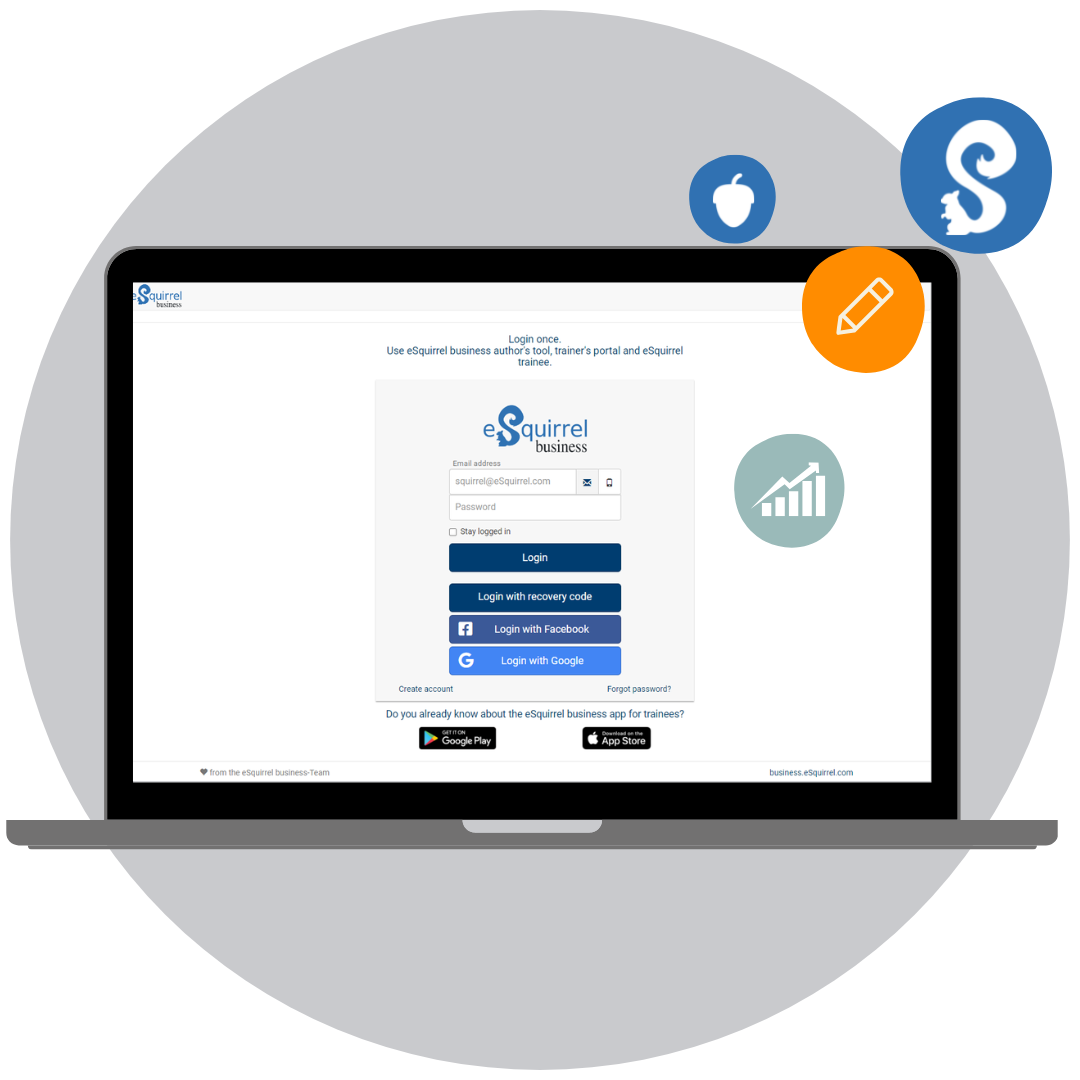 Training platform
What is special about eSquirrel business is that trainers can create their own customized content on our training platform. Alternatively, ready-made course content can be purchased. Through our 8 different question types, your personal eSquirrel business course can also be tailored to practical teaching conteng.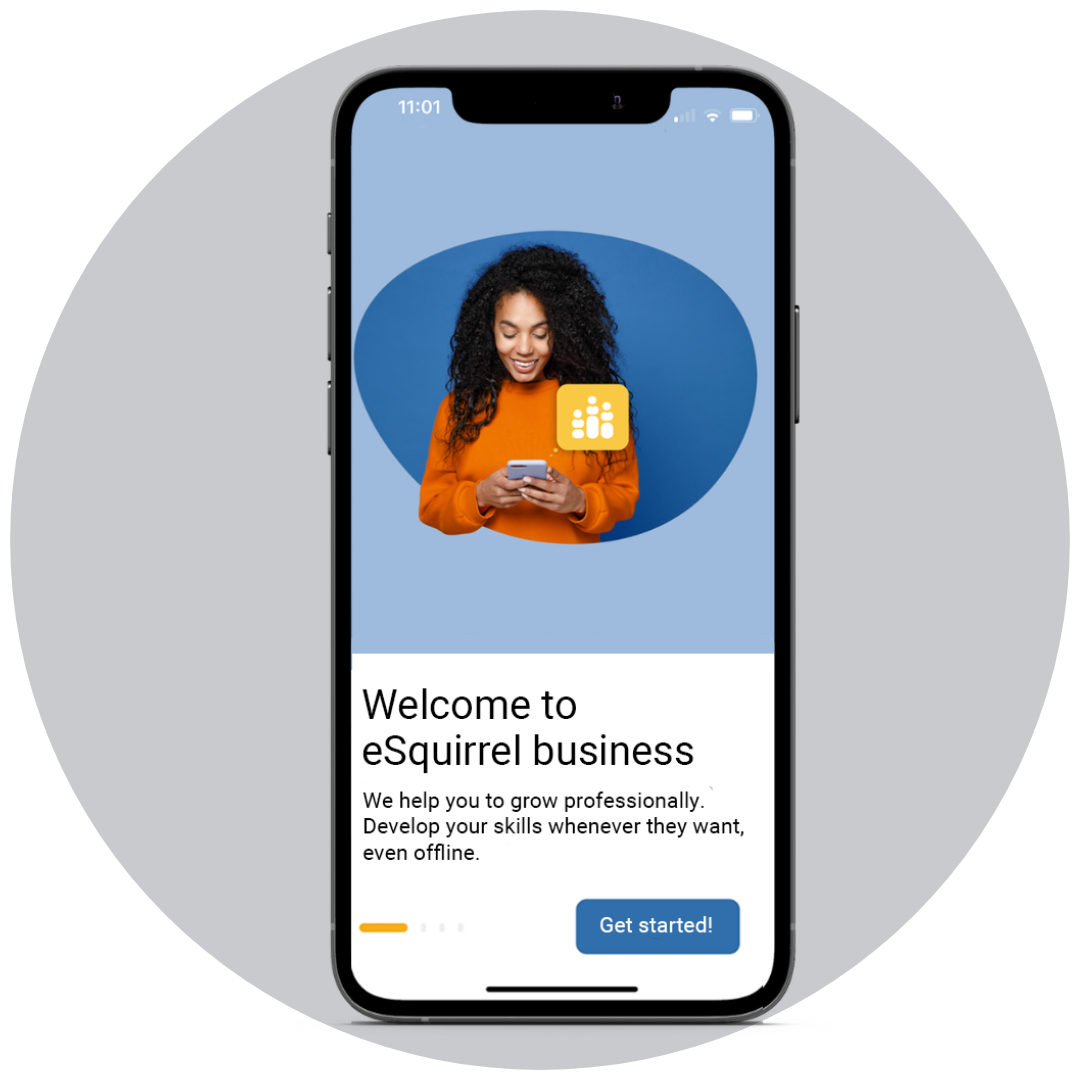 Mobile App
The eSquirrel business app is the platform for lerners. Select a course in the app and let your employees practice, learn, and progress together. eSquirrel business provides you with expert-created course materials for immediate use. Add eSquirrel business courses from our store to your custom content..

Mobile optimized
Use either the eSquirrel business app with your own or pre-built content.

One solution fit for everyone
A white label solution with your content and branding is also available.

Personalized
The app and exam modes can be fully customized to your needs. Onboarding can be customized.

Efficient & affordable
Digitization starts with onboarding. Don't wait any longer. Save yourself time and resources.
Try eSquirrel business for free in three simple steps

Step 1: Create an account
Register on our platform and try one of our pre-built courses with your team for free.

Step 2: Login and create a course
Log in with your account and access our eSquirrel business portal.
Create a course group and choose one of our ready-made courses for testing.

Step 3:

Download the eSquirrel business app!
Download the eSquirrel business app to get the lerner's perspective.
Both you and your employees can scan the group code from the training platform using the eSquirrel business app to practice, learn, and progress together.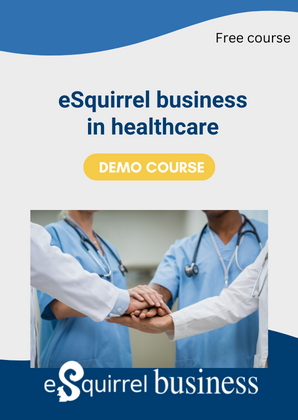 Try our demo courses for free!
Then try our courses "eSquirrel business in healthcare" or  

"digital competency in the workplace"

 with your course participants. 
You can get the trainers' perspective on our Platformwhile your course participants can learn free of charge about our app learn and practise on a mobile phone, laptop or tablet.
Stay up to date:
eSquirrel business Newsletter
Subscribe to our newsletter and don't miss the exciting news and important info about eSquirrel business..